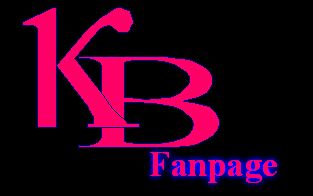 YEAR: 2017

DIRECTOR: James Foley

DURATION: 118

CAST: Kim Basinger, Dakota Johnson, Jamie Dornan, Marcya Gay Harden

PLOT:
Anastasia "Ana" Steele is working as assistant editor in a publishing house. When she goes to a photography exposition of a friend of her, she stumbles upon Christian Grey that misses her. They dinner together and Christin proposes a new arrangement to Ana and they rekindle their love. But the old woman that seduced Christian a long time ago and a former submissive affair jeopardize their relationship

TRIVIA/REVIEWS
On September 15, 2016, Universal released the film's first official trailer, which amassed an unprecedented 114 million views in its first 24 hours

This broke the previous record, held by Star Wars: The Force Awakens, when it received 112 million views in the same amount of time in October 2015

On November 10, 2016, like the first film, the sequel was given an R rating by the MPAA for "strong erotic sexual content, some graphic nudity and language."
In Canada, the film was classified under 18A for mainly its sexual content in all provinces except Quebec. In Quebec, it was classified under 16. In the United Kingdom, the film was given an 18 certificate for "strong sex"

Fifty Shades Darker grossed $115.4 million in the United States and Canada and $265.4 million in other territories for a worldwide total of $378.8 million, against a production budget of $55 million.

It went on to debut to $46.8 million, down 45% from the first film's $85.1 million, and finished second at the box office behind The Lego Batman Movie ($55.6 million). The film grossed $11 million on Valentine's Day, marking the second-highest amount for when the holiday fell on a weekday, behind The Vow ($11.6 million in 2012), and bringing its five-day gross to $61.5 million
In Italy it went on debuto to €6,419,717

Fifty Shades Darker received criticism for its screenplay, narrative and Dornan's performance.
Richard Roeper gave the film two out of four stars, saying: "This is one good-looking, occasionally titillating, mostly soapy and dull snooze-fest."

TAGLINE
Slip into something a shade darker
Every fairy tale has a dark side

FILMING LOCATIONS
Vancouver, British Columbia, Canada

MY REVIEW:
It's a boring movie in soap opera style. It's non an erotic movie, but a comedy movie. Dakota resembles Anna Hathaway in Devil Wears Prada. The only iconic figure in the movie is Kim Basinger. She's gorgeous and her role is perfect. Few minutes but they're the best in the movie. The final catfight is by the book.

O
ANNO: 2017

REGIA: James Foley

DURATA: 118

CAST: Kim Basinger, Dakota Johnson, Jamie Dornan, Marcya Gay Harden

PLOT:
Anastasia "Ana" Steele lavora come assistente di un editore in una casa editrice. Quando si reca a una mostra fotografica di un suo amico, si imbatte in Christian Gray.
Cenano insieme e Christin propone un nuovo accordo a Ana e così riaccendono il loro amore. Ma la prima anante che ha sedotto e sottomesso Christian molto tempo fa compromette il loro rapporto.

CRITICHE/TRIVIA:
Il 15 settembre 2016, Universal ha rilasciato il primo trailer ufficiale del film, che ha raccimolato 114 milioni di viste senza precedenti nelle prime 24 ore.
Ha rotto il record precedente, detenuto da Star Wars: The Force Awakens, che ha ricevuto 112 milioni di viste nello stesso periodo di tempo nell'ottobre 2015

In Usa, il 10 novembre 2016, il film ha ricevuto la classificazione di R per "espliciti contenuti sessuali, nudità e linguaggio"
In Italia il film ha avuto un diviato ai minori di 14 anni, in Canada un divieto ai minori di 18 anni - per nudità e contenuti erotici - tranne che in Quebec dove ha avuto un divieto ai minori di 16 anni. Nel Regno Unito un divieto ai minori di 18 anni per "sesso esplicito"

Fifty Shades Darker ha guadagnato 115,4 milioni di dollari negli Stati Uniti e in Canada e 265,4 milioni di dollari nel resto del mondo per un totale di 378,8 milioni di dollari, contro un budget di produzione di 55 milioni di dollari.

Ha debuttato a 46,8 milioni di dollari, in calo del 45% rispetto ai 85,1 milioni di dollari del primo film e ha finito al secondo posto al box office di The Lego Batman Movie (55,6 milioni di dollari).
Il film ha incassato 11 milioni di dollari nel giorno di San Valentino, segnando il secondo più alto importo per una festività autunnale, dietro The Vow (11,6 milioni di dollari nel 2012) e portando il suo lordo di cinque giorni a 61,5 milioni di dollari.
In Italia il primo weekend ha incassato €6,419,717

50 Sfumature di nero ha riceuto critiche negative in merito alla sceneggiatura e alla performance di Jamie Dornan
Richard Roeper gli ha dato 2 su 5 stelle dicendo:" di bell'aspetto, qualche volta sfavillante, ma soprattutto noioso, in stile soap e noioso"

TAGLINE
Slip into something a shade darker
Every fairy tale has a dark side

FILMING LOCATIONS
Vancouver, British Columbia, Canada

PAROLA MIA:
E 'un film noioso in stile soap opera. Non è un film erotico, ma una commedia. Dakota assomiglia a Anna Hatwhay in Devil Wears Prada. L'unica figura iconica del film è Kim Basinger. È stupenda e il suo ruolo è perfetto. Pochi minuti ma sono i migliori del film. Il catfight finale è da antologia