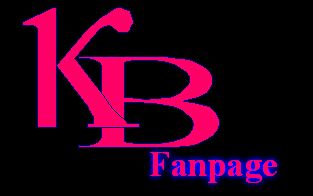 YEAR: 2014

DIRECTOR: Charles-Olivier Michaud

DURATION: 96

CAST: Kim Basinger, Kelly Blatz, Cam Gigandet

PLOT:
A former track coach decides to train a student with natural athletic talent. Tragedy strikes, forcing the student to confront everything that has been holding him back

TRIVIA/REVIEWSThe film premiered at the Seattle International Film Festival (SIFF) on June 5, 2014

The movie was released in Dvd on June, 5 2014

MY REVIEW:
It's a good drama sport movie. Although Kim Basinger has a small role her part is essential for the good succes of the story and of the movie.

ANNO: 2014

REGIA: Charles-Olivier Michaud

DURATA: 96

CAST: Kim Basinger, Kelly Blatz, Cam Gigandet

PLOT:
Un ex allenatore di atletica decide di allenare uno studente con un talento atletico naturale. Accade una tragedia che lo costringe a confrontarsi con tutto ciò che gli sta attorno e che gli impedisce di andare avanti.

CRITICHE/TRIVIA:
Il film ha esordito al Seattle International Film Festival il 5 giugno 2014

Il film è uscito solo in Dvd a partire dal 5 giugno del 2014.

FILMING LOCATIONS
Seattle, Washington, USA

PAROLA MIA:
E' un buon dramma sportivo. Sebbene Kim Basinger abbia un piccolo ruolo è essenziale per la buona riuscita del film e della storia.